North Northumberland is known as "The Secret Kingdom".
This s one of the wildest and most peaceful parts of England where you can explore the rolling hills, beautiful river valleys and dramatic castle-crowned coastline in the company of wildlife in its most natural state.
North Northumberland - The Secret Kingdom

North Northumberland … it's in our nature
SPRING AND SUMMER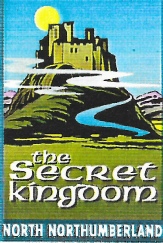 Here are three remarkable video clips showing The Secret Kingdom through the seasons.
The films were specially commissioned from wildlife photographer Cain Scrimgeour by the North Northumberland Tourism Association.
North Northumberland … it's in our nature
AUTUMN
North Northumberland … it's in our nature
WINTER