It takes a little planning, but you really can leave the car behind when you visit Berwick-upon-Tweed!
Whether you would like a day trip to Edinburgh or Holy Island or a "Coast and Castles" bus ride there is a wide variety of places for you to visit using public transport.
From Berwick-upon-Tweed there are direct rail and coach routes to the Midlands, the South and the South West, as well as to Edinburgh, Glasgow and the North of Scotland.
Local bus services run to most of the towns and villages on both sides of the Border.
The links will help you to plan your journeys to and from Berwick-upon-Tweed.

Car Free Travel To and From Berwick-upon-Tweed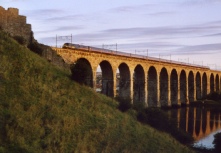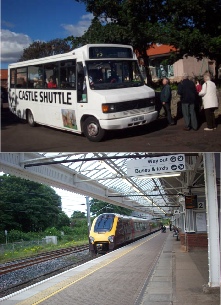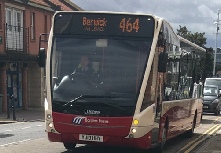 Newcastle and Coast & Castles b us services
East Coast main line trains
Berwick town, local rural buses and cross-Border services

Local rural buses and cross-Border s services